Regular price

Sale price

$17.48 USD

Unit price

per
SUPERIOR ENERGY. Cascara coffee tea raises levels of brain derived neurotrophic factor (BDNF) that help with focus and all day vitality

BIODYNAMIC AND ORGANIC. Our loose leaf tea is made with Demeter-Certified Biodynamic Cascara as a testiment to our commitment to environmentally sustainable farming practices.

HIGH QUALITY. Our coffee berry tea is sourced from specialty coffee plant varieties grown at an elevation of 5,000 ft at our partner's farm in Mexico where all of our berries are hand sorted and go through extensive quality control

SUPERFOOD TEA. Our heart healthy antioxidant tea is mycotoxin free and contains vital nutrients iron, magnesium, potassium and polyphenols to boost your health

SUSTAINABLE DIRECT TRADE. We're proud to offer premium tea created with great care for the environment and impoverished communities in developing countries. 10% of all Neovida profits are pledged to the small farmers who help to grow our coffee cherries. When we grow, they grow!

ALL NATURAL CAFFEINE. Contains 25 mg of arabica leaf caffeine to keep you pushing through your day without any jitters or crash
(60 day, 100% money back guarantee)
Share
View full details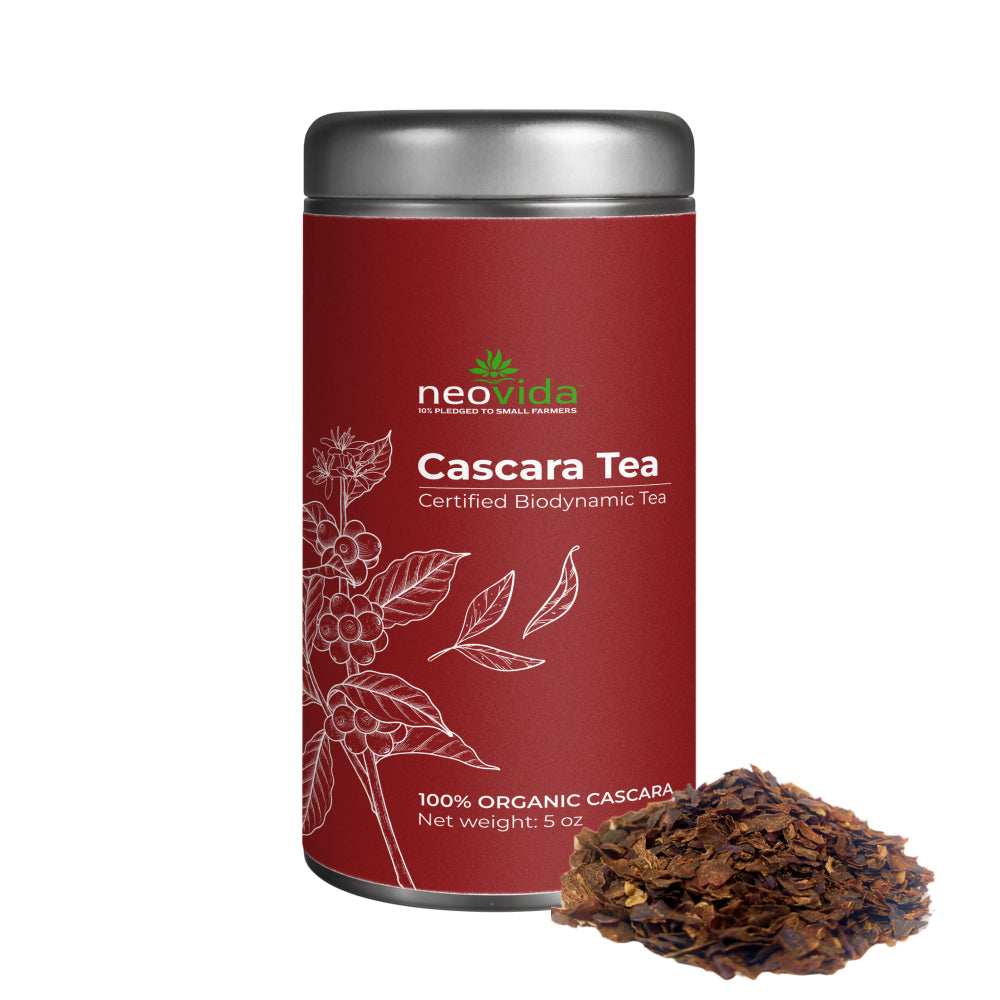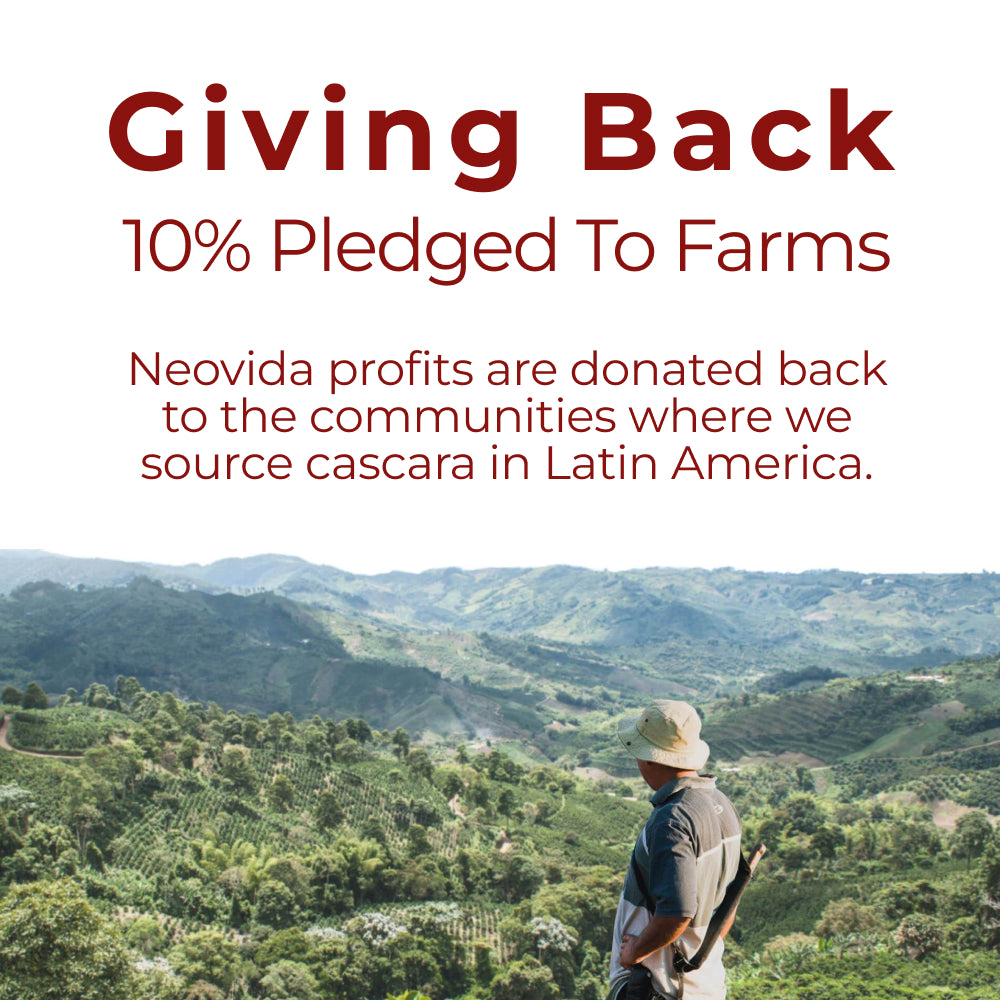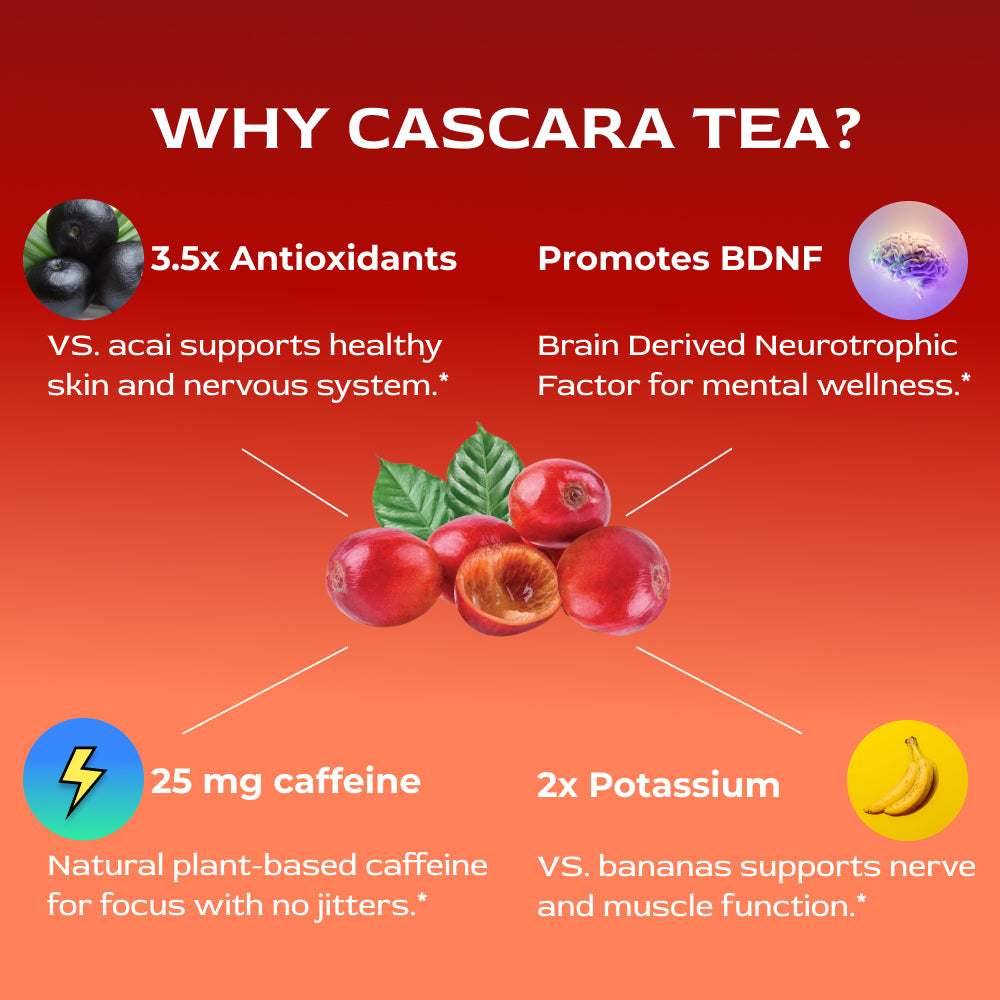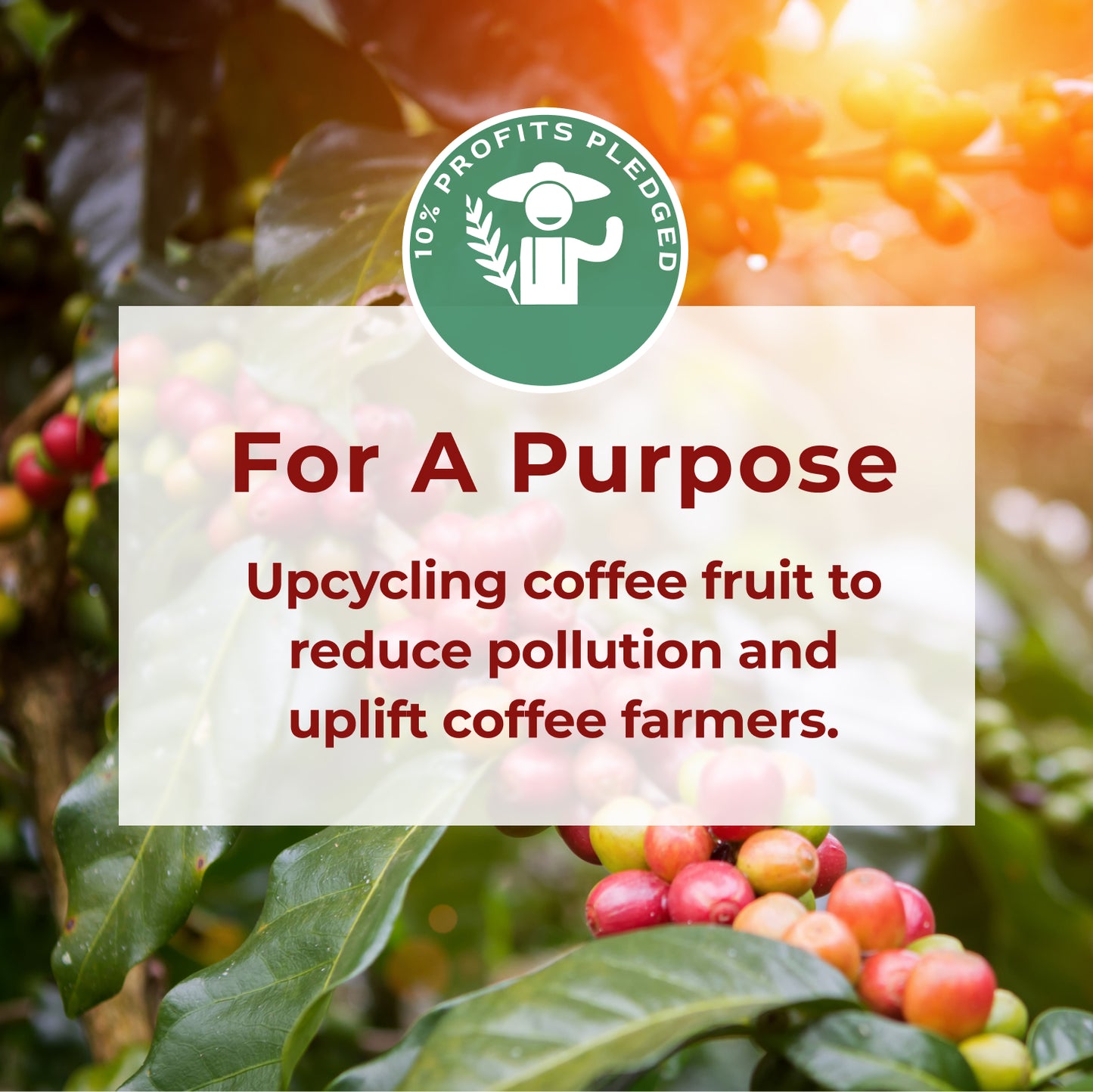 Cascara is great if...
You're looking for a healthy coffee alternative
You don't have the same energy levels you used to
You want a natural way to increasse your immunity
You feel jittery or wired after drinking coffee
You want to feel more focused and productive
(60 day, 100% money back guarantee)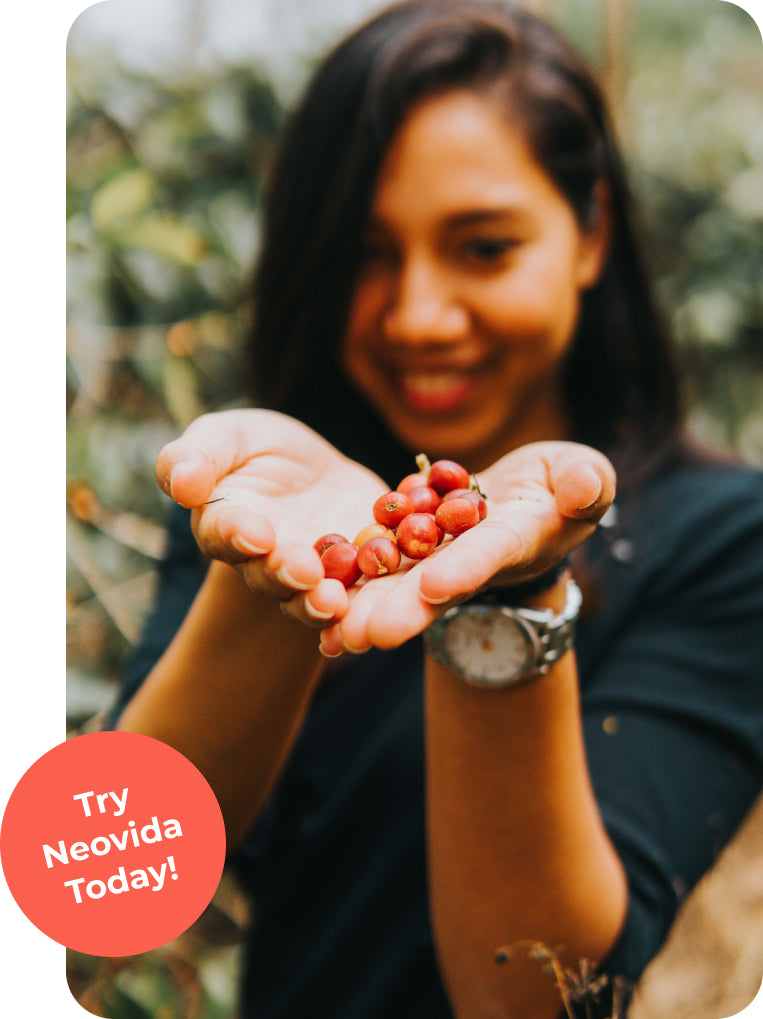 Sustained Energy Without Jitters

Studies show coffee cherries raise levels of brain-derived neurotrophic factor (BDNF), which improves brain function and cognition. Combine that with as much caffeine as green tea and you are ready for whatever comes your way.

Empowering Farmers

With your support, we can improve the status quo. Up-cycling cascara reduces pollution and increases revenue for impoverished coffee farmers. We donate 10% of our profits back to the communities we source from. 

Elevate Your Wellness Game

Enjoy an abundance of essential vitamins and minerals including magnesium, iron, potassium, protein, antioxidants, and polyphenols. Elevate your health and energy with every serving of Cascara.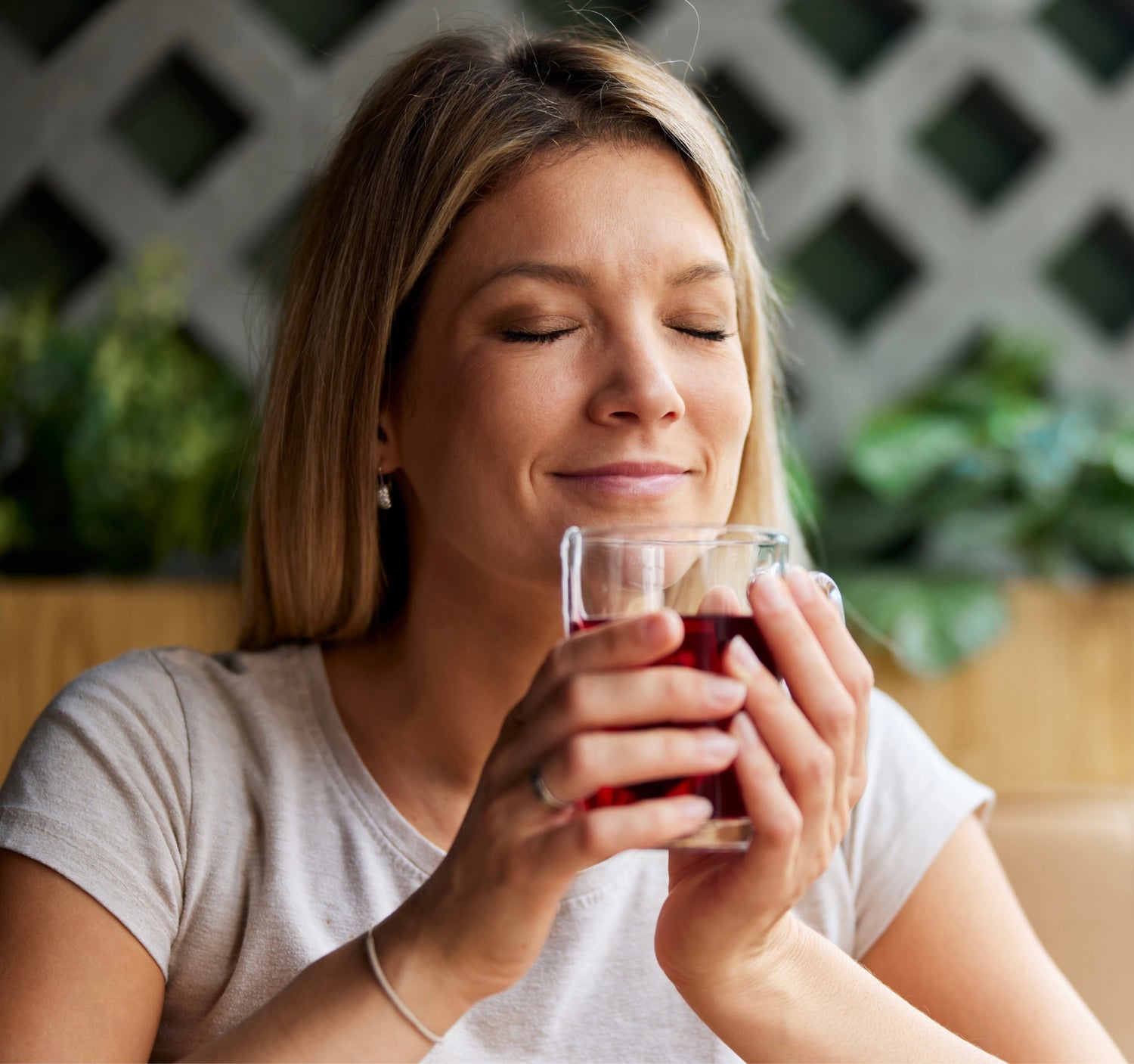 Sustained Energy and Focus
Find your center with Neovida's cascara super tea. Fuel your body with vital vitamins and minerals like potassium, iron, and antioxidants, perfect for yogis and hikers alike. Nourish at the cellular level and unlock your genius.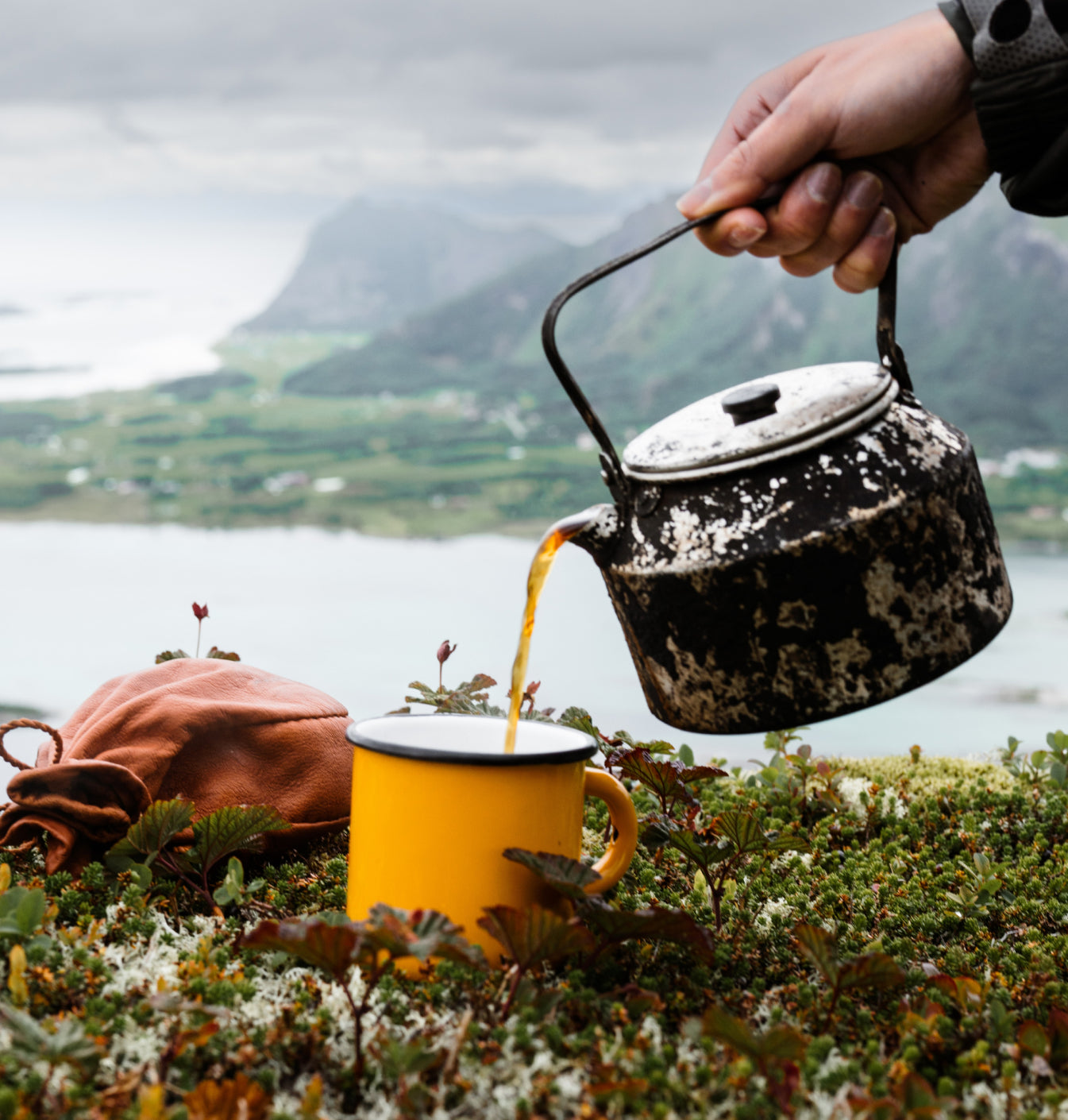 Impact The World
Elevate your productivity and support sustainability with Neovida's cascara tea. Indulge in clean energy, sustained focus, and a delicious drink, all while making a positive impact on the environment. Experience the power of cascara today.