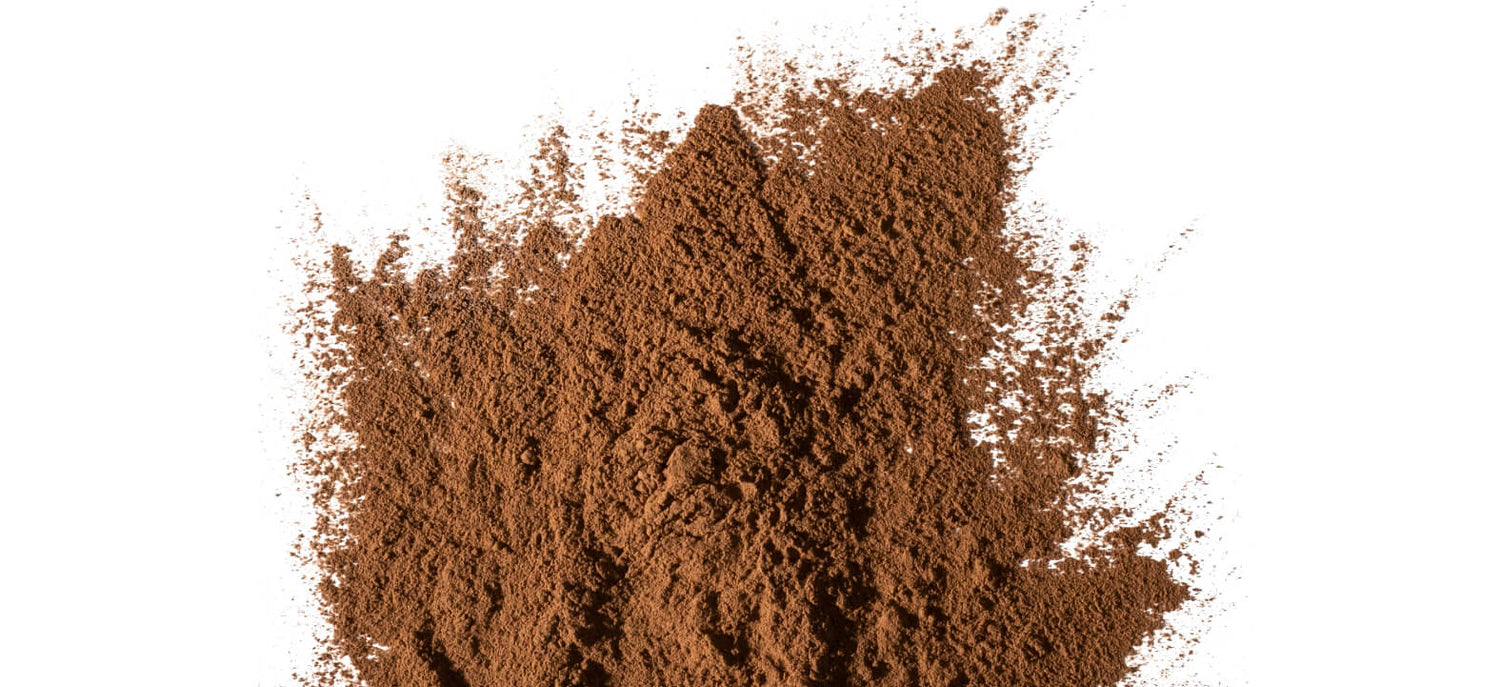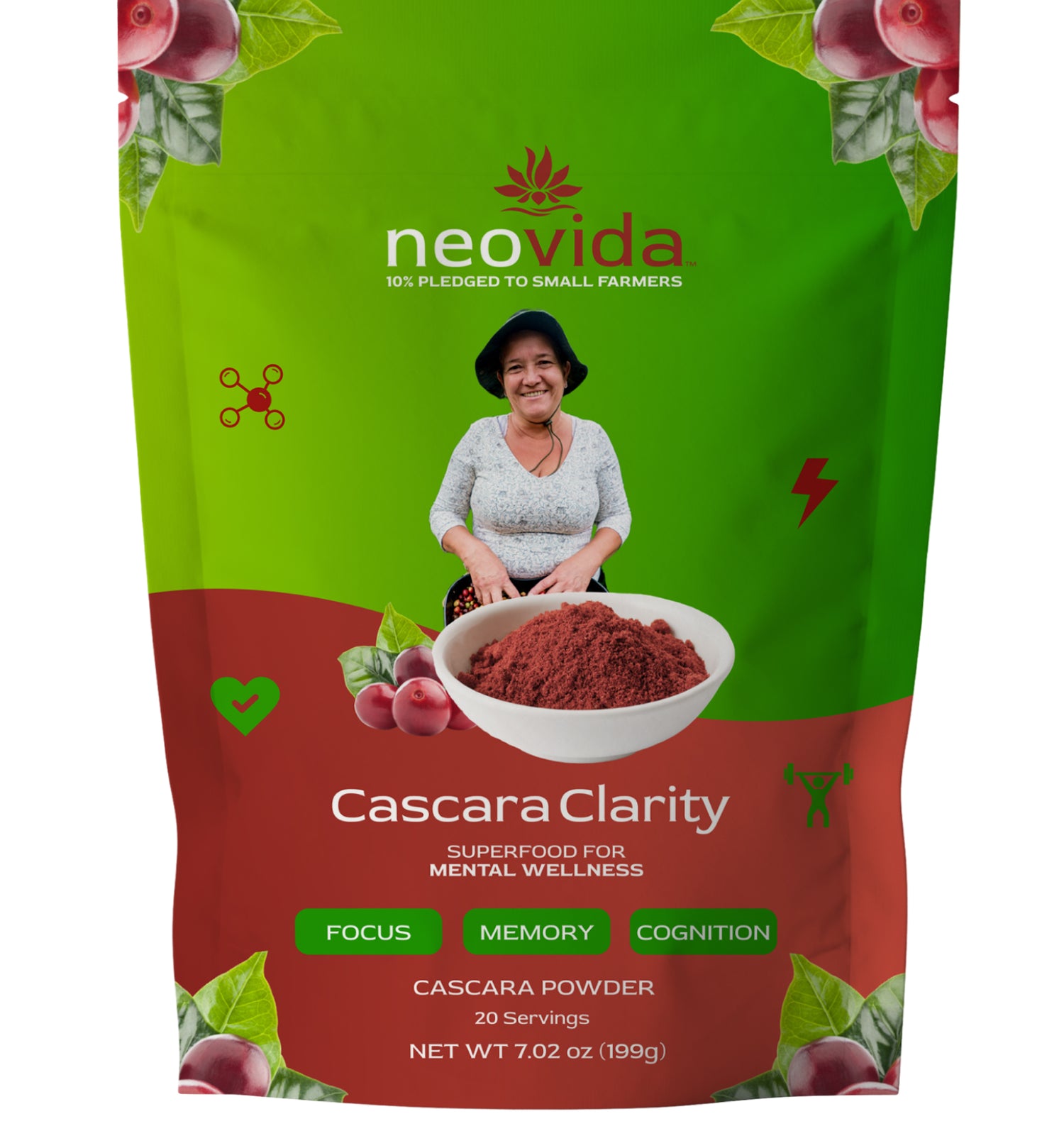 Cascara Superfood
Sip your way to smarter focus with Neovida's Cascara Clarity! Our delicious and nutritious powder promotes brain-loving BDNF and contains vital nutrients like iron, magnesium, potassium and polyphenols to keep your mind sharp and your body thriving.
TRY IT
(60 day, 100% money back guarantee)
What Customers Are Saying
A Feelgood Start ⭐⭐⭐⭐⭐

"Adding Cascara Clarity didn't change the flavor profile of my smoothie a ton, but did add a subtle nice flavor and from the first time, it makes you FEEL so good. The clarity and energy are real, I so highly recommend!"

- Christina F. Verified Buyer

Neovida or Novida! ⭐⭐⭐⭐⭐

"I had been looking to replace my morning coffee fix with something that didn't make me jittery and send me crashing midmorning. Once I tried Neo in my smoothie, I felt a surge of "clean fuel." No more jitters. Now it's Neovida or Novida!"

- Amanda G. Verified Buyer

Exceptional Product ⭐⭐⭐⭐⭐

"I love Neovida Cascara Clarity! You can literally have it with anything. I love it in my smoothies every morning...the energy and happiness it gives you is unparalleled!"

-Pietro M. Verified Buyer
The Benefits
natural energy
70mg plant-based caffeine for improved performance*
antioxidants
3.5x more antioxidants than acai*
BDNF
Brain derived neruotrophic factor to reduce brain fog*
sustainability
Upcycling coffee cherry husks to reduce waste
focus
No crash or jitters*
vitamins/minerals
2x potassium vs. bananas*
Let customers speak for us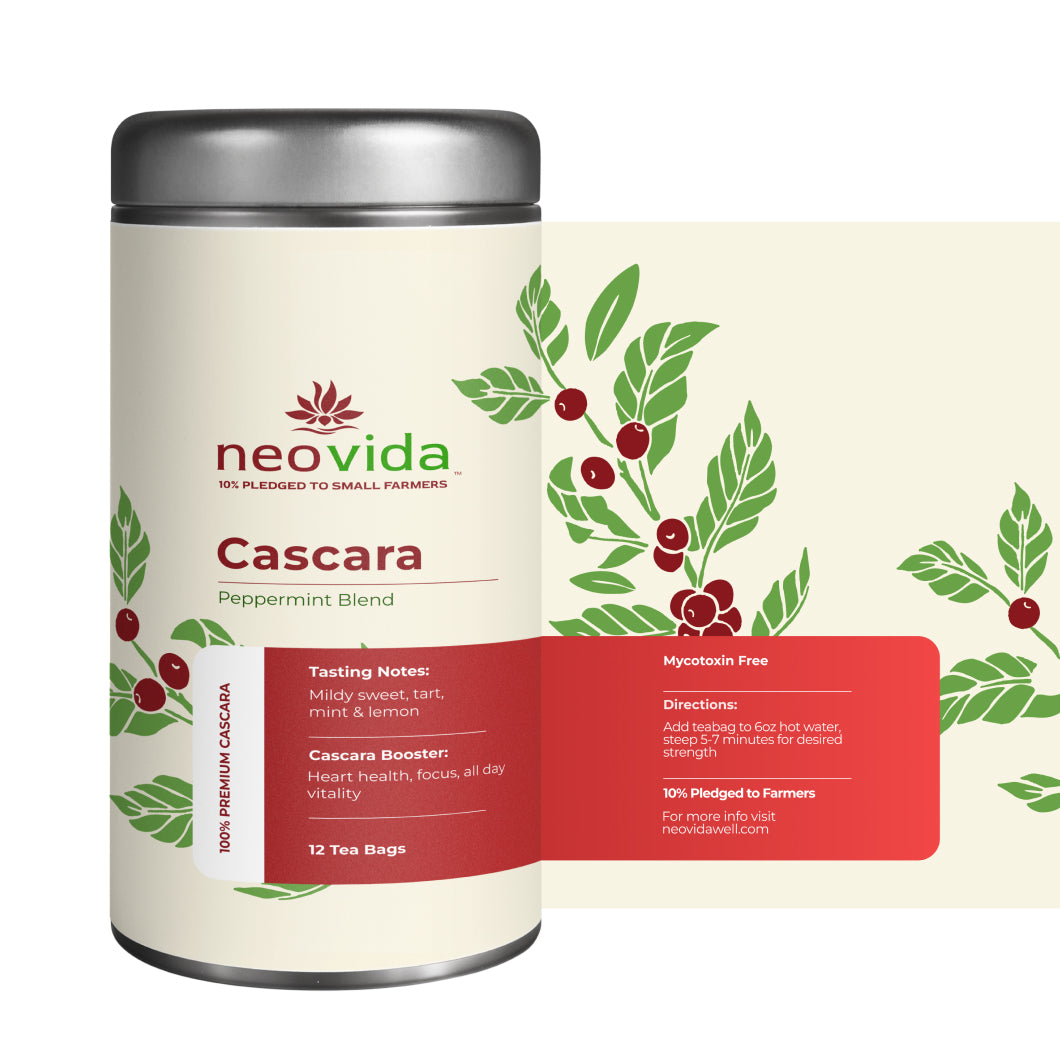 Cascara Peppermint Blend
Find your center with Neovida's cascara super tea.
TRY IT
(60 day, 100% money back guarantee)
3 Reasons Why You'll Fall In Love
Sustained Energy Without Jitters

Studies show coffee cherries raise levels of brain-derived neurotrophic factor (BDNF), which improves brain function and cognition. Combine that with as much caffeine as green tea and you are ready for whatever comes your way.

Empowering Farmers

With your support, we can improve the status quo. Up-cycling cascara reduces pollution and increases revenue for impoverished coffee farmers. We donate 10% of our profits back to the communities we source from. 

Elevating Your Wellness Game

Enjoy an abundance of essential vitamins and minerals including magnesium, iron, potassium, protein, antioxidants, and polyphenols. Elevate your health and energy with every serving of Cascara.
It starts with a cherry...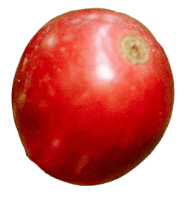 Did you know that coffee comes from coffee cherries? Coffee is actually the seed from these cherries. Often left to rot in coffee fields, the cherry has 8x more antioxidants than blueberries and amazing health benefits like bdnf to keep you energized without a crash or jitters.
TRY IT
Let customers speak for us
Purest Form
Experience 100% premium cascara to its full potential. Mix it with your favorite beverage, smoothie or create your own personal recipe.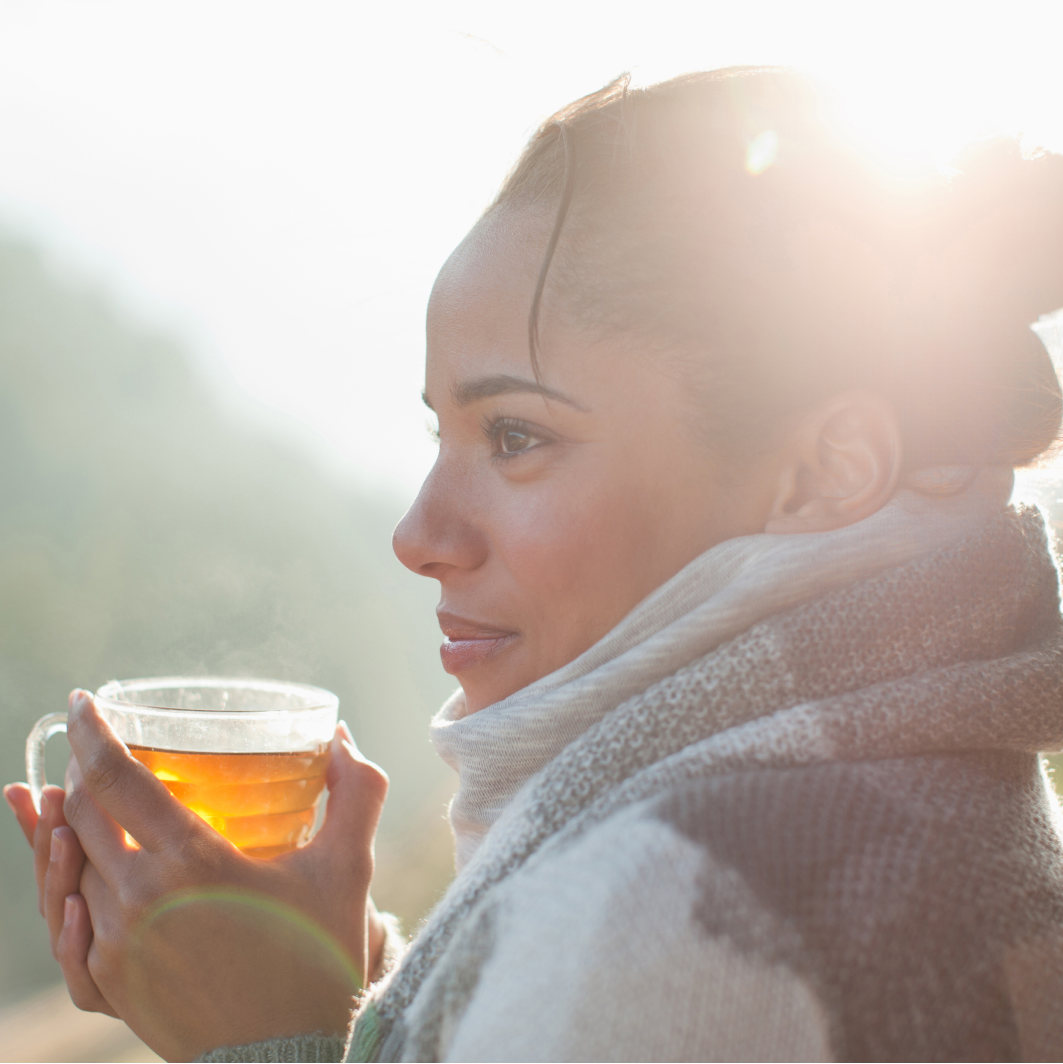 Unlock Your Genius
Each cherry is loaded with antioxidants, potassium, magnesium, and more to boost your wellness. Cascara has you covered for a more productive and happier you!
MEET SIMON
A Note From the Founder
For as long as I can remember, I've had a passion for health and wellness, and a love for the environment. This love was only amplified when I had the opportunity to serve in the Peace Corps. During my time there working with coffee farmers, I realized they were unintentionally wasting a valuable resource - coffee cherries (the fruit that houses the coffee bean). The thought of all of those coffee cherries, with their amazing health benefits, being dumped in fields and the farmers struggling to make ends meet was heartbreaking. That's when I had an epiphany - "What if I made a super food using coffee cherries?" And thus, Neovida was born.
I was raised on an organic fruit farm cultivating a deep appreciation for sustainable products and felt cascara was the perfect ingredient to make my vision a reality. Cascara is rich in antioxidants and has 8x more antioxidants than blueberries, promoting heart health. But that's not all, it also promotes brain-derived neurotrophic factor, which helps with focus to reduce brain fog.
We're dedicated to making a positive impact on the environment and the communities we work with, and we are so proud to be a part of a movement that is changing the way we think about waste and promoting sustainable products.
I'm thrilled to share cascara and its amazing benefits with you. Together we can change the status quo. I hope you'll love cascara as much as I do.
Cascara Clarity
Experience the fusion of flavor and function with Cascara. A sustainable boost in focus and health with every serving!
100% 5 Star Review Rating
Share
View full details